Most recently, I shared my list of 75 books I read over the course of 2015.
This post highlights my top 10 choices from that list.
I read a good number of good books this year, so it might not be fair to some of the others in the 65 other books. But here goes, with these books listed in no particular order. (Hey, don't expect me to actually rank the top 10! :))
These books are not all written with commentary, but as I'm learning, sometimes done is better than perfect when you have to make a choice between the two.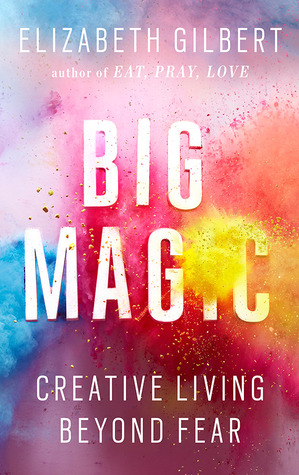 Big Magic: Creative Living Beyond Fear ( Elizabeth Gilbert)
Some people liked this book; others weren't so keen. You can count me in the first group. Big Magic touches on creativity, capturing inspiration in the moment, and leaning into the fear that would otherwise drives us from attempting some big, scary-amazing things. I haven't been a big Elizabeth Gilbert fan in the past; but Big Magic definitely changed that.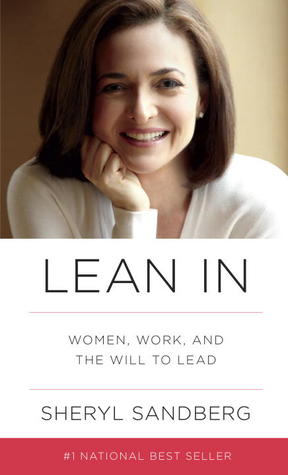 Lean In: Women Work and the Will to Lead ( Sheryl Sandberg)
I'm late to the game for reading Lean In, but it was the perfect shot in the arm for me this year. (Well, once I regained mental and physical energy after some crazy roller coasters of life!) Leaning in is a personal theme for my 2016 goals, and I was motivated and inspired by so much of what Sheryl Sandberg wrote here.
Coupled with a Christian theology of female work and calling (Hannah Anderson's Made for More has proved a seminal work on this for me), I'm growing into a better understanding of living out my calling, as a female citizen both of a global society and a kingdom not of this world. This book was helpful in gaining perspective.
The Body Keeps the Score: Brain Mind and Body in the Healing of Trauma ( Bessel A. van der Kolk)
This was a hard, but helpful read, blending psychology with physiology. This book primarily proved to be an incredible resource for empathizing and listening to those who have been through difficult circumstances.
What's Best Next: How the Gospel Transforms the Way You Get Things Done ( Matt Perman, John Piper)
This is a great work on productivity and work and theology. All in one!  What's Best Next was one of the few books for which I wrote a review in 2015, found here.
Essentialism: The Disciplined Pursuit of Less ( Greg McKeown)
Essentialism is another productivity-themed book, honing in on focus and cutting out distraction. I also wrote a review of Essentialism here.
Americanah ( Chimamanda Ngozi Adichie)
This is a fiction work, but dealt with many of the realities of life for African Americans, Africans in America, an American understanding of race, and the outsider's perspective on all. All carried with a fascinating story, too.
Out of Sorts: Making Peace with an Evolving Faith (Sarah Bessey)
The timing of this book with the circumstances of my life was providential. Like Sarah, Daniel and I have experienced a similar evolution of our faith, from passionate naïveté, to disillusionment and brokenness, to a return of sorts to a more robust faith. At times, Sarah's writing was hard and touched on many not-quite-healed-yet wounds for both Daniel and I as we journeyed through the book; but overall, it was freeing, uplifting, and affirming in our journey and shifts of life's callings. If you've been in manipulative or abusive religious systems, I highly recommend this book; and even if you haven't, it would be a helpful read for those trying to understand their own faith, doubts, and the struggles with those who have been in more difficult situations.
Bandersnatch: An Invitation to Explore Your Unconventional Soul (Erika Morrison)
Hands Free Life: 9 Habits for Overcoming Distraction Living Better and Loving More ( Rachel Macy Stafford)
As a mom of 4 in a digital age, this was a timely reminder. Rachel frames her exhortations positively, and it was like a refreshing chat with a mom who is just a few years ahead of me. If you need to be refreshed in the joy it is to spend time and create memories with your young children, this book is a great source of motivation and encouragement on that theme.
Grace for the Good Girl: Letting Go of the Try-Hard Life ( Emily P. Freeman)
Like Emily, I was the good girl, and my worth was found in fitting into whatever particular spiritual model my authorities held up for me to emulate. In recent years, life has been a constant roller coaster of trying to please people and trying to extricate the true Gospel from a framework of legalism. On such themes, this book segwayed well with the other books I read for the year.
It was a good year in books. I'm looking forward to this coming year's reads. I took almost all of December off from reading, and it was good to have that space in between and to meet my goal in November.
What were your favorite reads from 2015? I am more than eager for suggestions!